Next Exhibition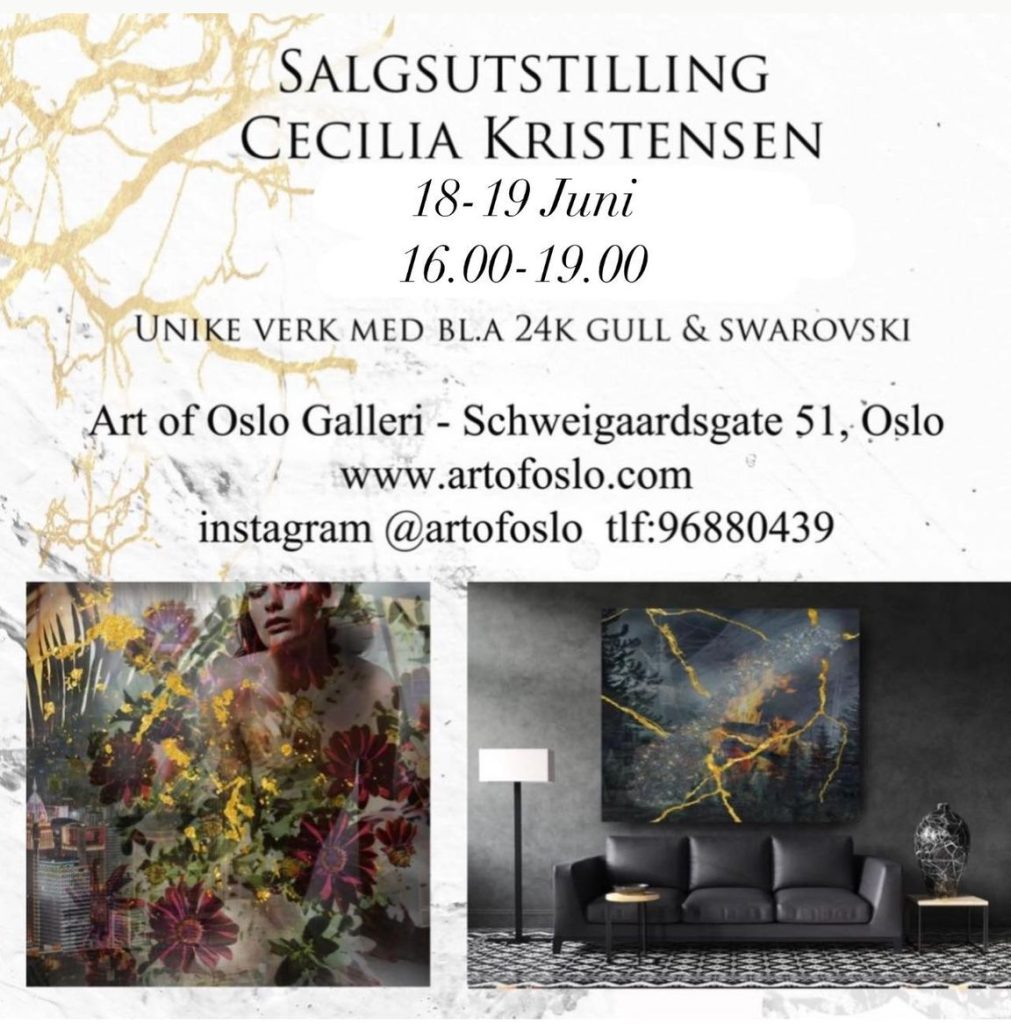 Cecilia har bare et fåtall utstillinger per år og i korte perioder. Denne gangen er ekstra unik da hun vil være på plass selv, og har sin første kolleksjon trykket på pleksiglass.
Cecilia sin kunst har blitt utstilt både på Aker Brygge, Scandic Hotels og Nationalteatheret.
Hun jobber med digital fotokunst, gips, glass, kobber og 24k gull.
Idag har hennes bilder & skulpturer stor etterspørsel blant annet for at hun bare produserer ett eksemplar per verk.
Hennes stil er særpreget av at kunstverkene i første øyekast er estetisk vakre, men med en dypere historie som kommer frem når man ser nærmere på detaljene.
Utstillingen står i to dager:
Lørdag 18 juni 2022 kl16.00-19.00
Søndag 19 juni 2022 kl16.00-19.00
Velkommen inn!
Art of Oslo Galleri – Schweigardsgate 51, Oslo
tlf: 96880439
instagram @artofoslo
Art of Oslo
Welcome to Art of Oslo, an online gallery by Cecilia Kristensen. She is today one of the fastest growing artists in Norway. All of her artworks and pictures are created only once, so whichever piece you would select you are guaranteed it is an original. To pre-order an artwork or see the latest collections, follow @ArtofOslo on Instagram.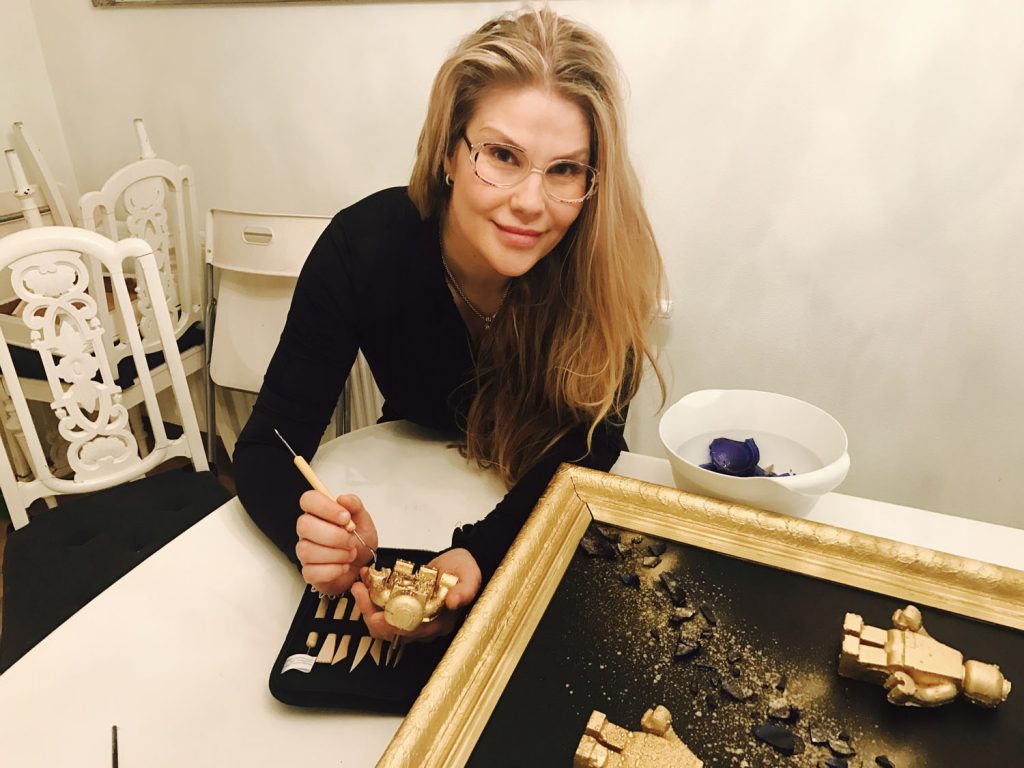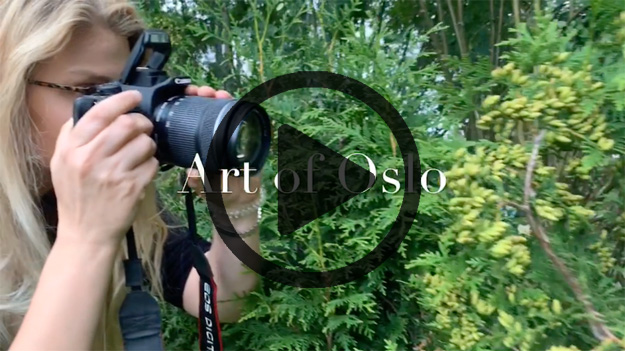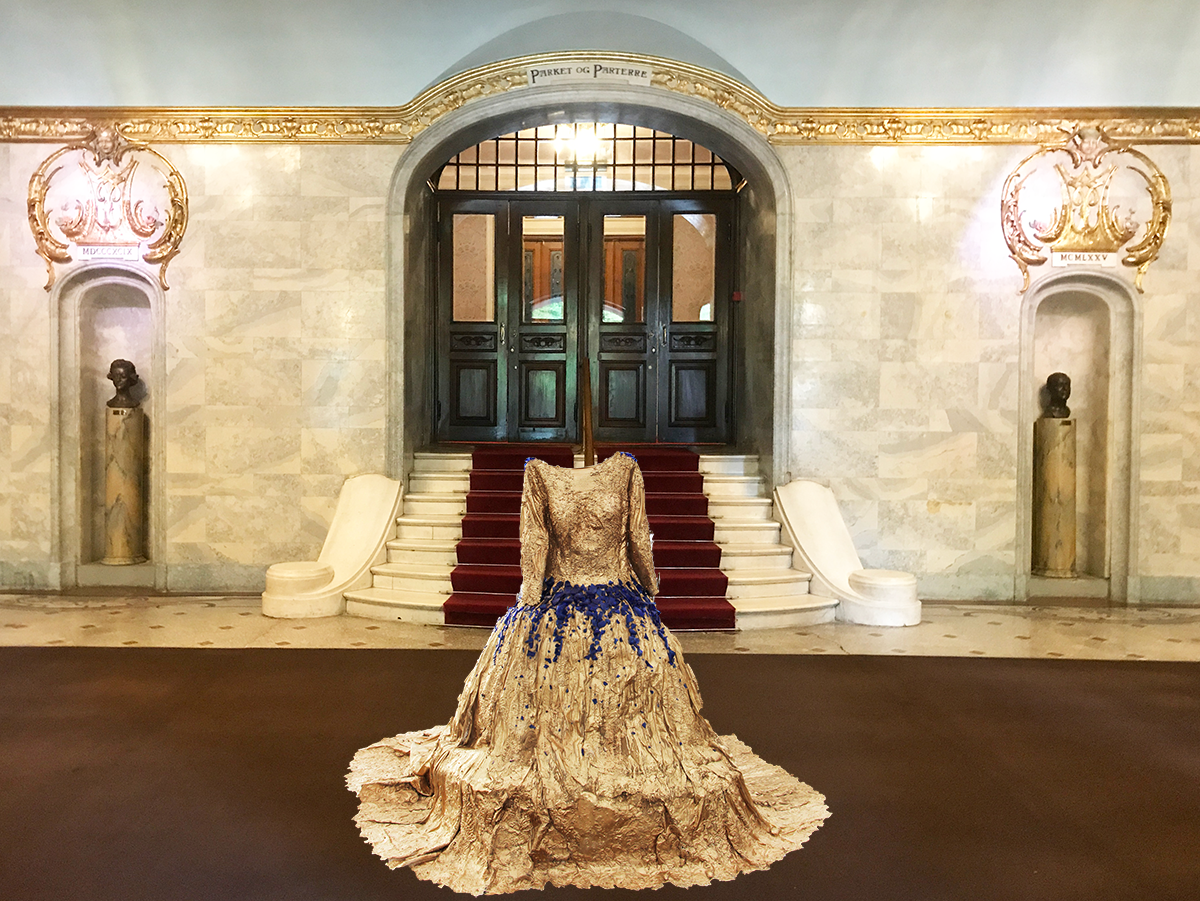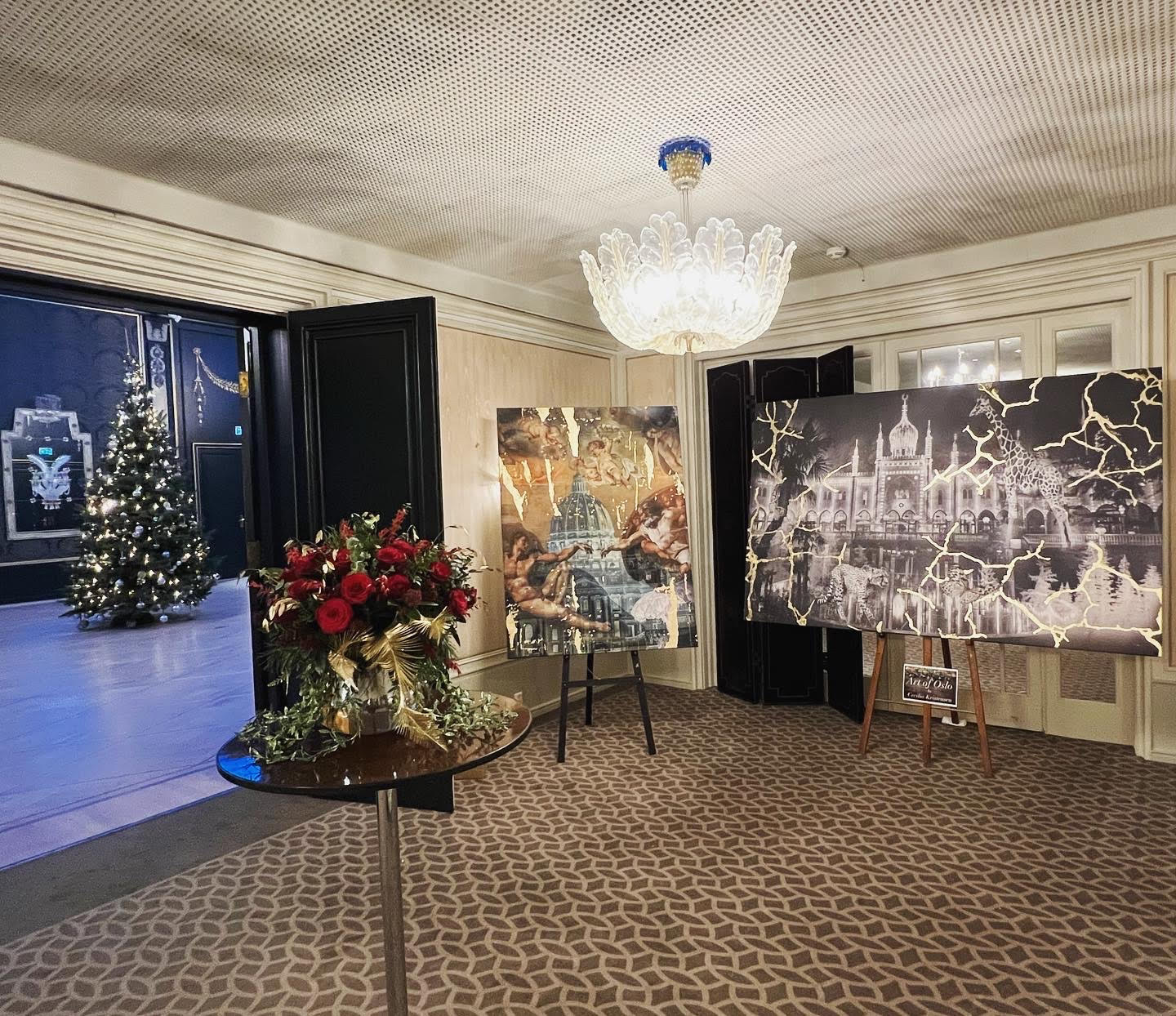 Contact information Art of Oslo:
Phone: (+47) 96880439
Email: ceciliakristensen8@hotmail.com
Adresse Galleri: Schweigaardsgate 51, 0191 Oslo